Cat Pumps offers in-house
service and application training
seminars.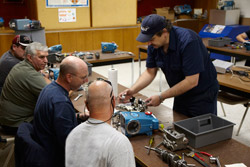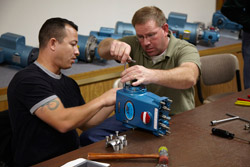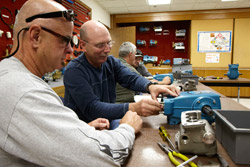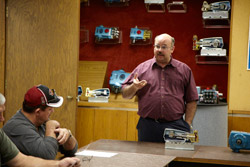 Location
Training seminars are held at our world headquarters office in Minneapolis, Minnesota. They are two day sessions typically held on Tuesday and Wednesday.
Training
These training seminars include theoretical and hands-on equipment training. Each participant will:
Disassemble and reassemble piston and plunger pumps
Review pumping systems and potential problem areas within those systems
Review direct drive, gearbox, bell housing/flexible coupling and clutch systems
Demonstrations of accessories used with high pressure pumps
Review horsepower requirements and system design
Review custom systems (Power Units) and the quote process
Markets and application discussion

Who Should Attend?
These training seminars are for established Distributor and OEM accounts and provide valuable knowledge for both service and sales people. Dealers and users should contact their local distributor to arrange local training.
Training Expenses
Cat Pumps will supply training materials and lunches at no cost to the participant. Training participants are responsible for transportation, hotel, meals and incidentals.
Training Schedule
Contact Customer Service for information on upcoming courses.

Customer Service
Email: sales@catpumps.com
Phone: 763-780-5440